MongoDB is a source-available cross-platform document-oriented database program. Classified as a NoSQL database program, MongoDB uses JSON-like documents with optional schemas. MongoDB is developed by MongoDB Inc. and licensed under the Server Side Public License which is deemed non-free by several distributions.
To know more you can read the official documentation here.
MongoDB on Doprax Cloud Platform
On Doprax you can add Redis service to your project. Before that, though you have to
Sign up and Sign in to the Doprax cloud platform
Connect your GitHub account
Create New App and either import the code from App Market or from your Github.
If you have done the above already. Head to the Services section and click Add a Service.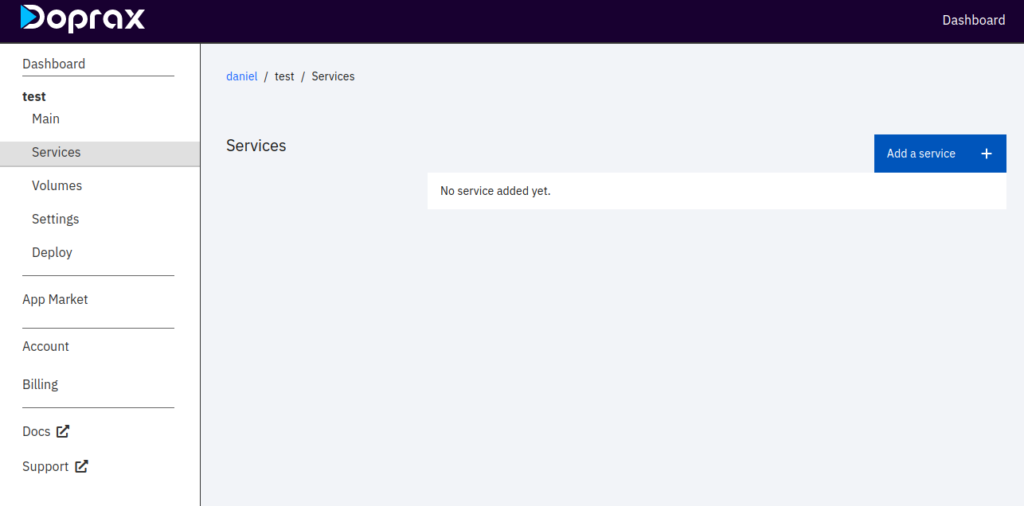 After clicking the Add a Service button a page showing the different services Doprax offers appears. Pick MongoDB and click the Add button.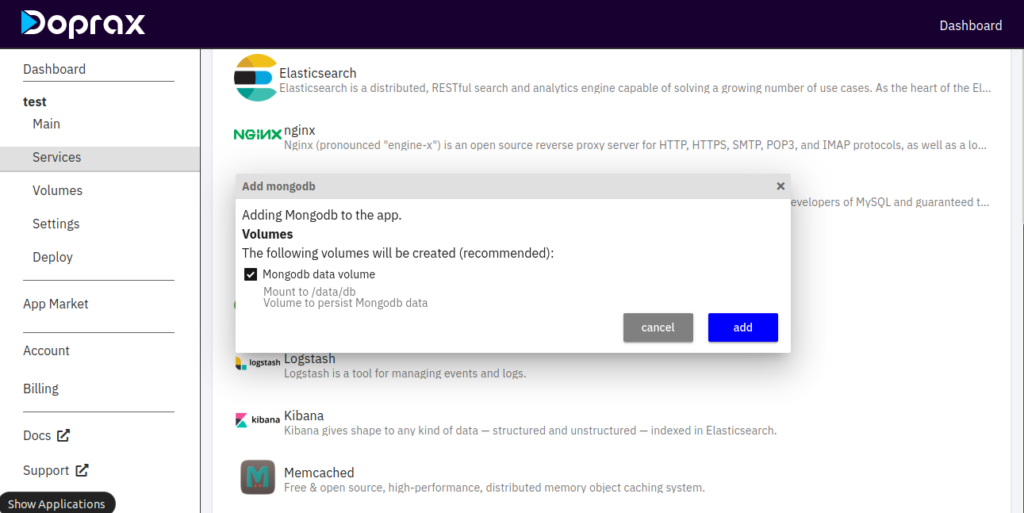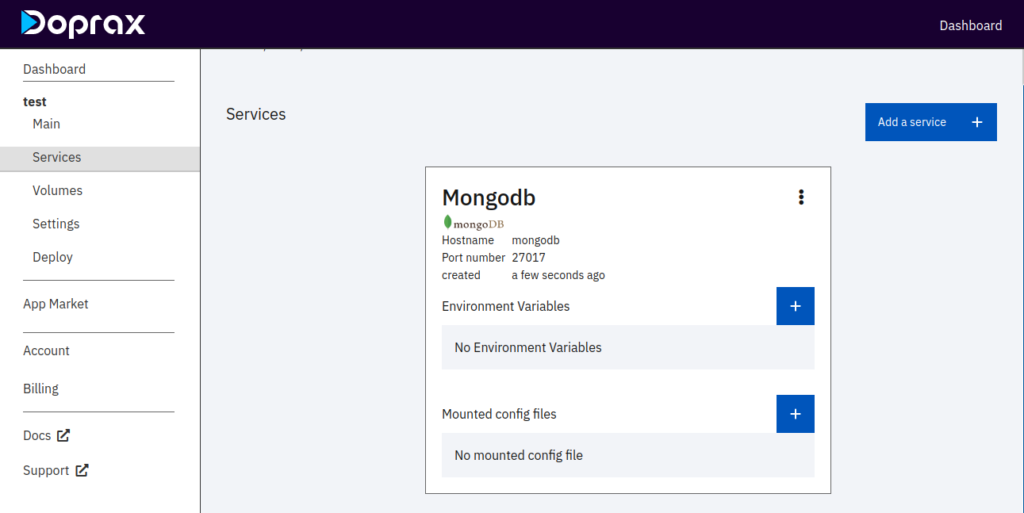 The first Image above shows that default Doprax persists Redis data by mounting to /data/db to prevent data loss if the app is restarted. By clicking the checkbox, you can decide if you want it to persist.
In the Second image, there are the Environment Variables and Mounted config files sections. In Environment variables, if you click on the + button, you will see a pop-up with the key, and value section. So you fill it based on what you have in your project.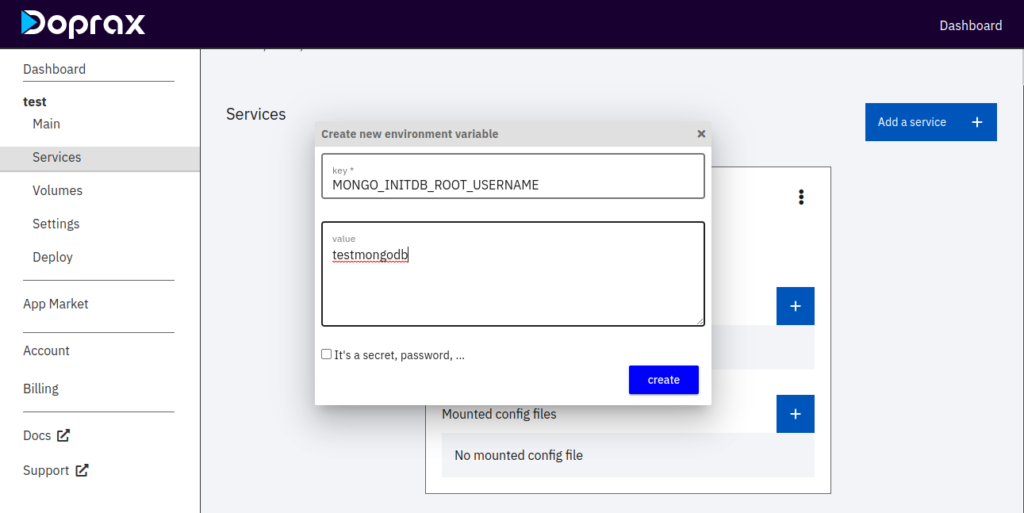 In Mounted config files, if you click on the + button, you will see a pop-up that shows fields to create mongod.conf file and also provide the path to mount it.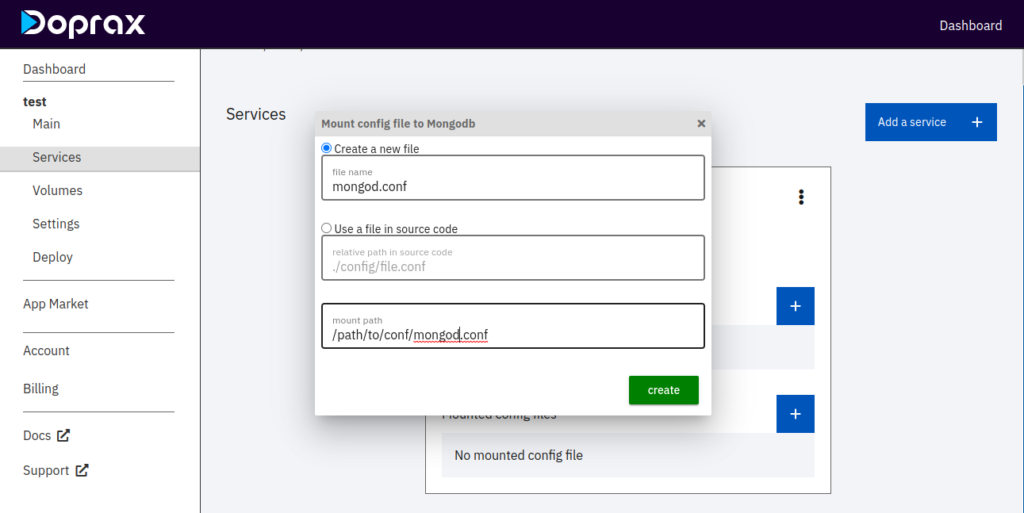 After pressing create, you will see an edit file button, click on it and a page will show for you to put the configurations you want for MongoDB in the mongod.conf you created.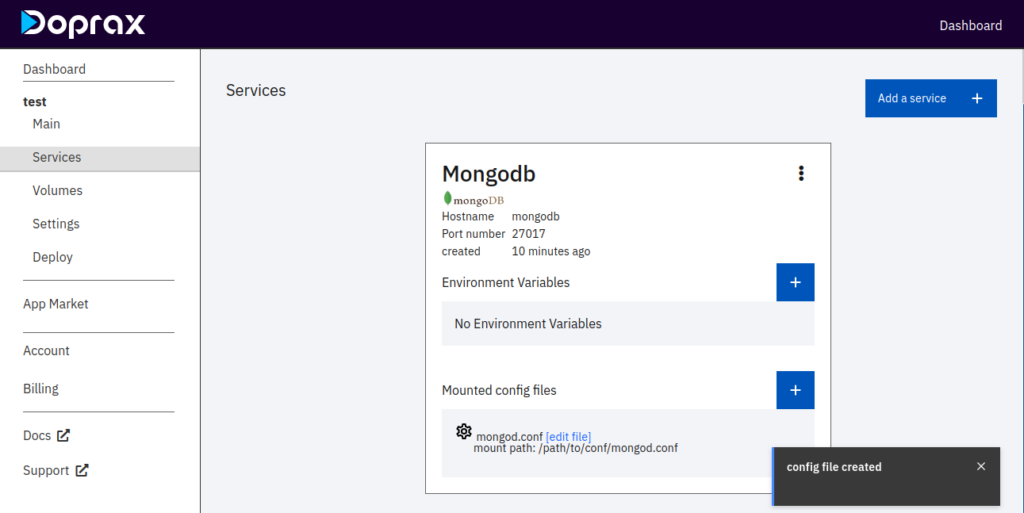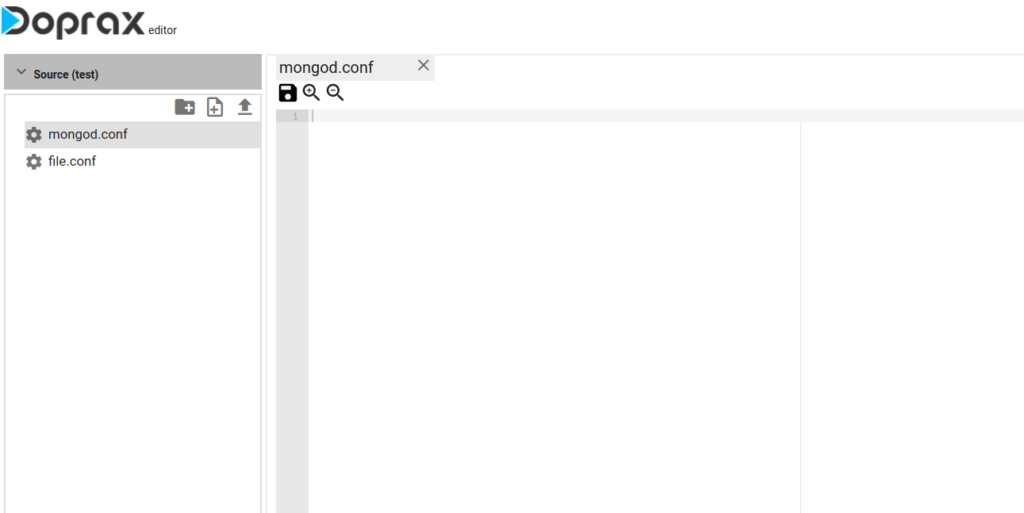 When you are done click the save icon and go back.
The only thing left is volume. Go to the Volumes section you will notice it has been created already for MongoDB. This is because doprax was allowed to create it when we were adding MongoDB service.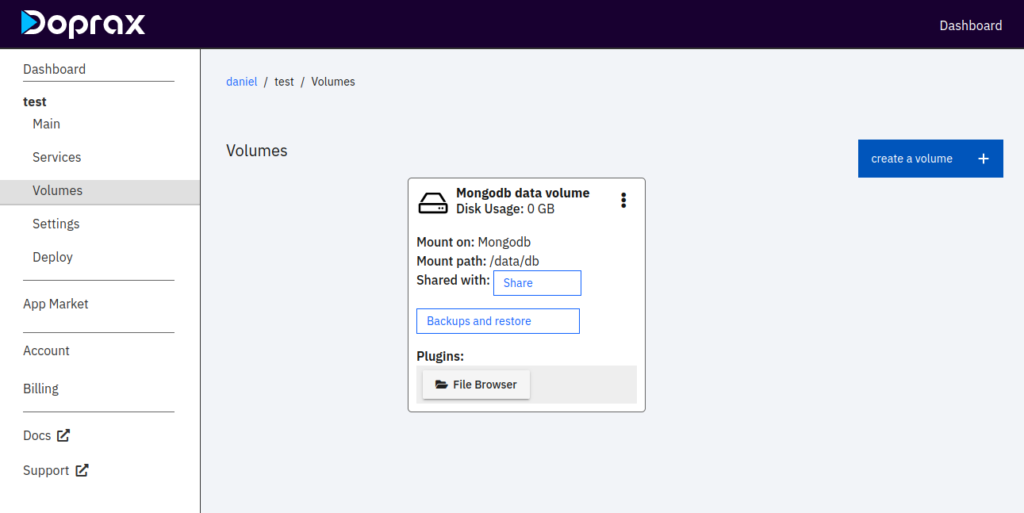 Please do tell us, did you find the content above helpful?
Let us know if you liked the post. That's the only way we can improve.