Develop and deploy python apps & APIs online
Doprax is an online development & deployment environment. You only need a web browser and get start coding and make it online with one click.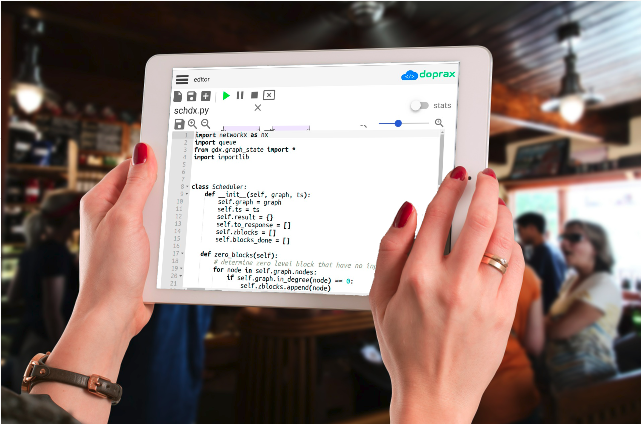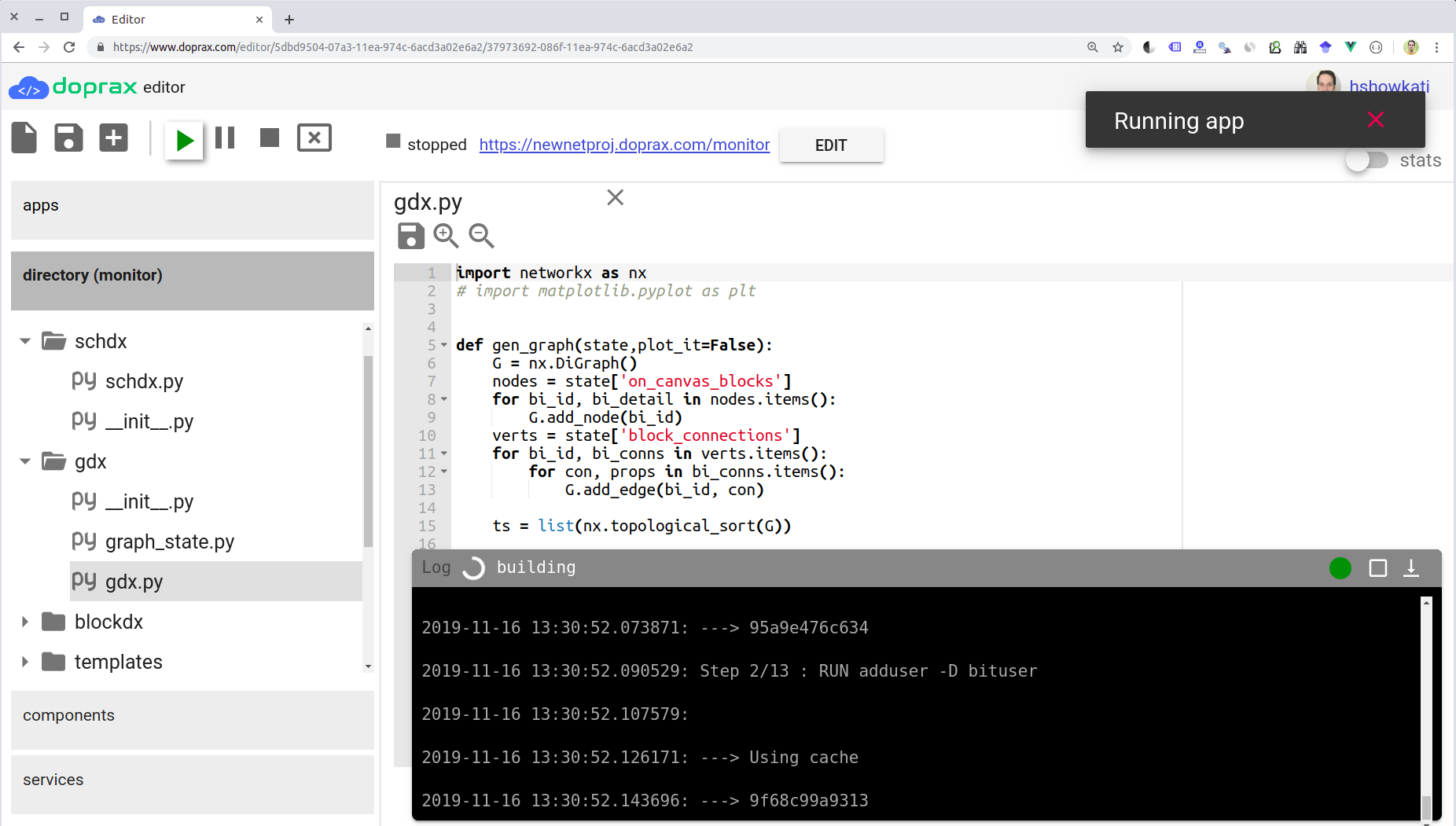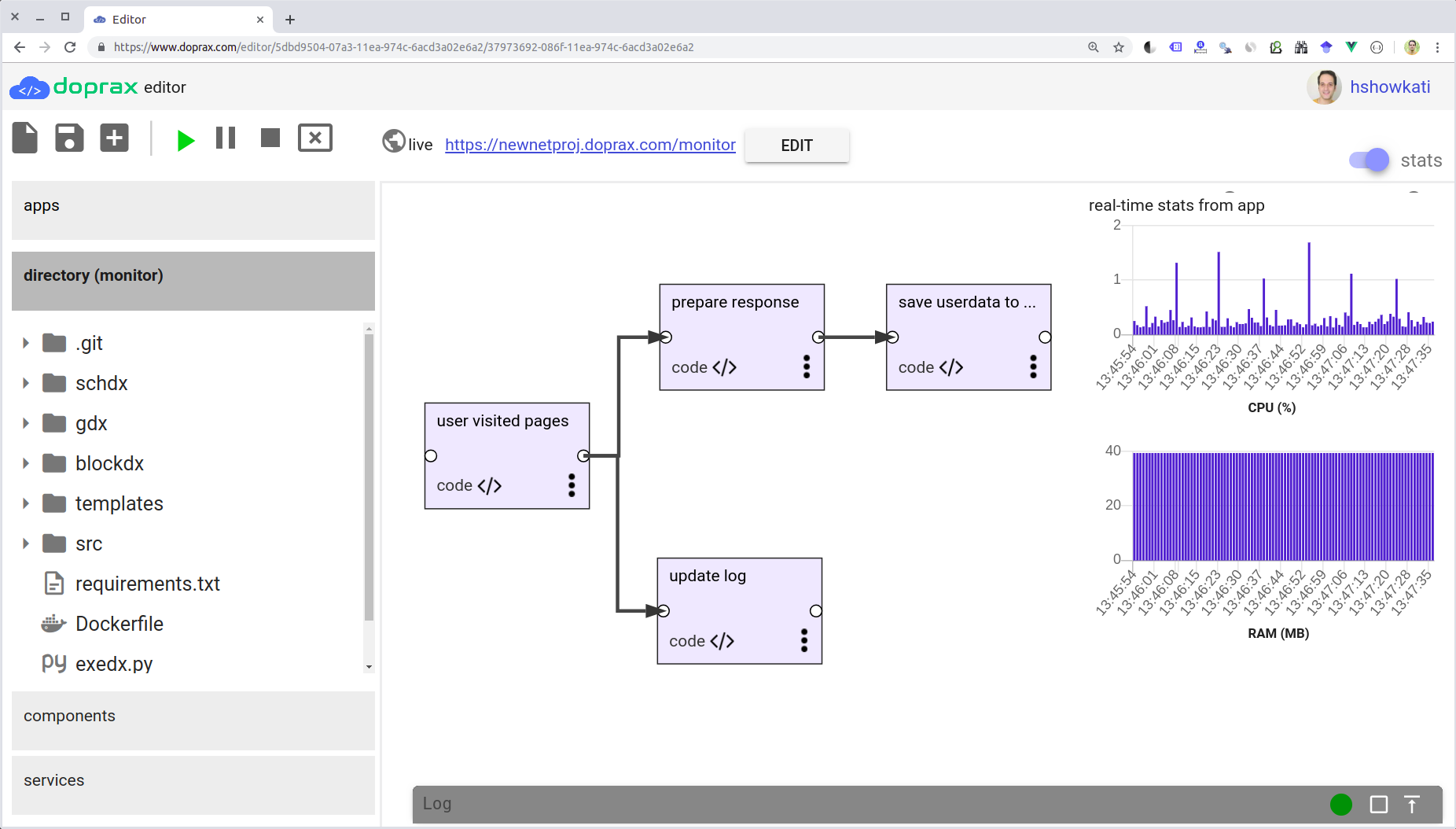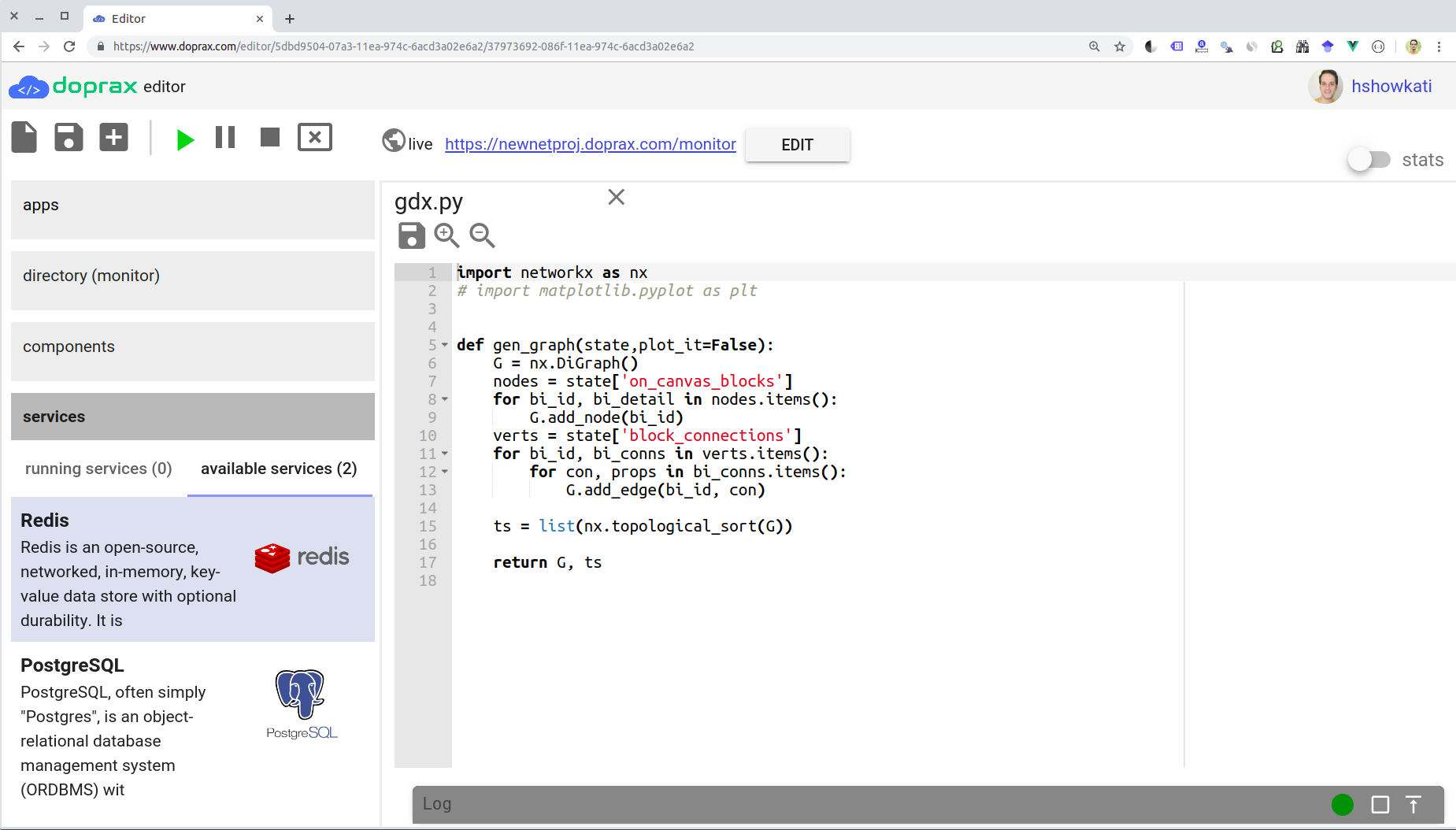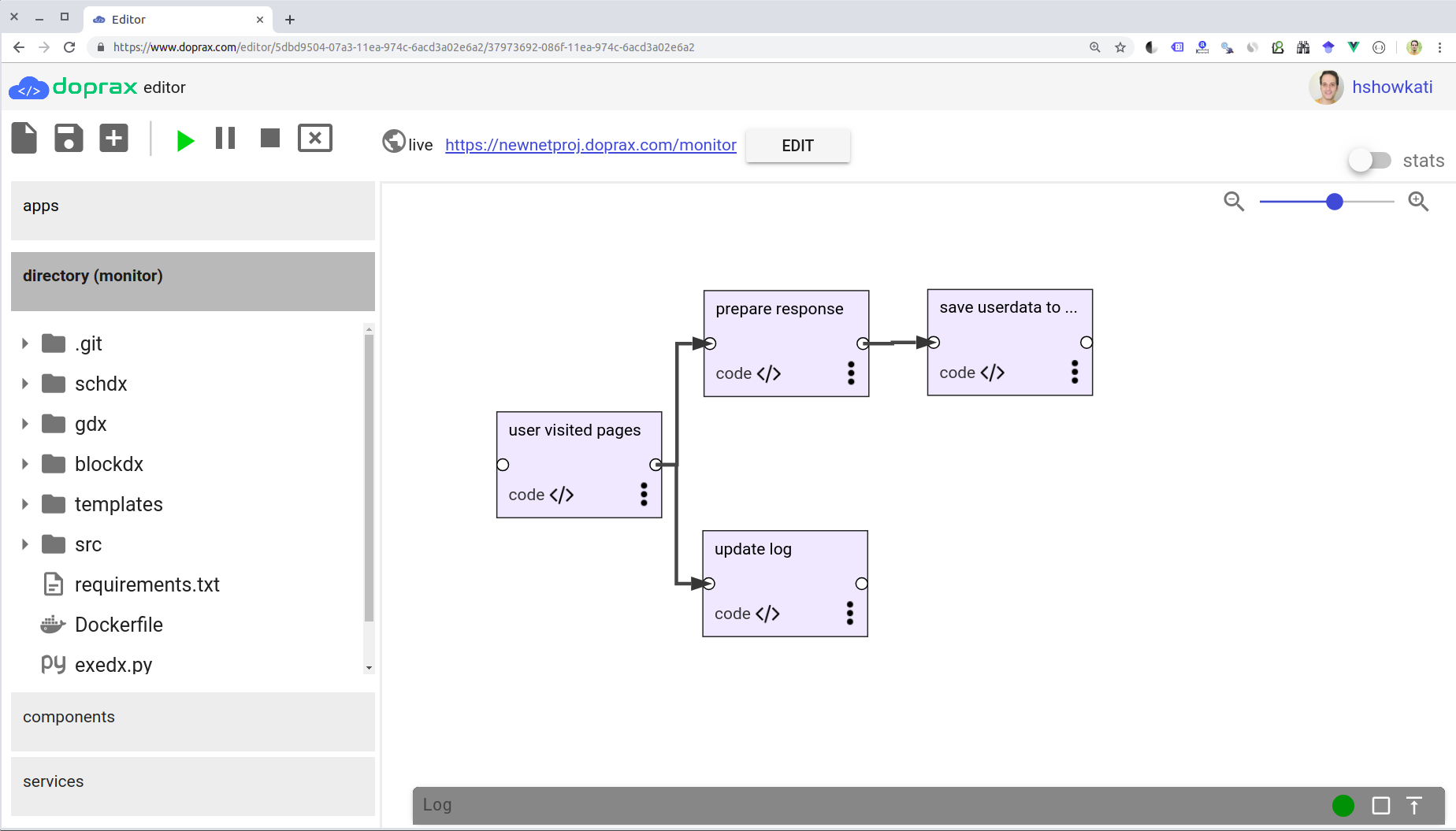 Who uses doprax?

startups
Create your prototype in days not months. Start coding right away and make your app or API online in a minute in a secure and scalable way.

businesses
Scale without hassle. As your applications get more requests from your users, doprax scales your app resources to keep up with demand in a cost-effective and efficient way and use built-in analytics to drive business decisions.

developers
Access your development enviremnent everywhere. Work on your apps and projects with across many device.
Develop everywhere even on your smart phone
With doprax editor you can develop and deploy a python app or service using only a web browser. It is cross-platform and works on your desktop as well as tablets and even smart phones.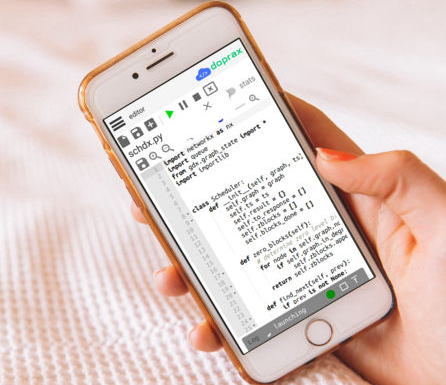 hassle-free development & deplyoment
All the software and packages needed for development, deployment and operation are installed, configured and managed by the platform automatically.
Use ready to use softwares and services with a single click. Add services to your projects and make them available to your APIs.