Create and deploy Python apps and APIs super fast.
Doprax is a cloud platform to develop and deploy python apps and APIs
You only need a web browser to get started.
How to create and deploy a
RESTful API in less than 1 minute?
Sign up and get a free cloud environment
You will get a free cloud environment to create and run your python apps.
5 GB disk
1 GB RAM
Unlimited bandwidth
Create your API in doprax editor
Use open source library of premade code components, or create your own using Python.
Deploy the API with a single click
Enjoy seamless deployment. Doprax manages both development and production environments.
This will let you focus on innovation and creativity
Editor
Doprax Editor is a web-based tool to create and manage your python apps. You can import open source reusable code components to assemble new apps or create one from scratch. It is cross-platform and works on your desktop as well as tablets and mobile phones. You can develop and deploy a python app or service dircetly from your phone.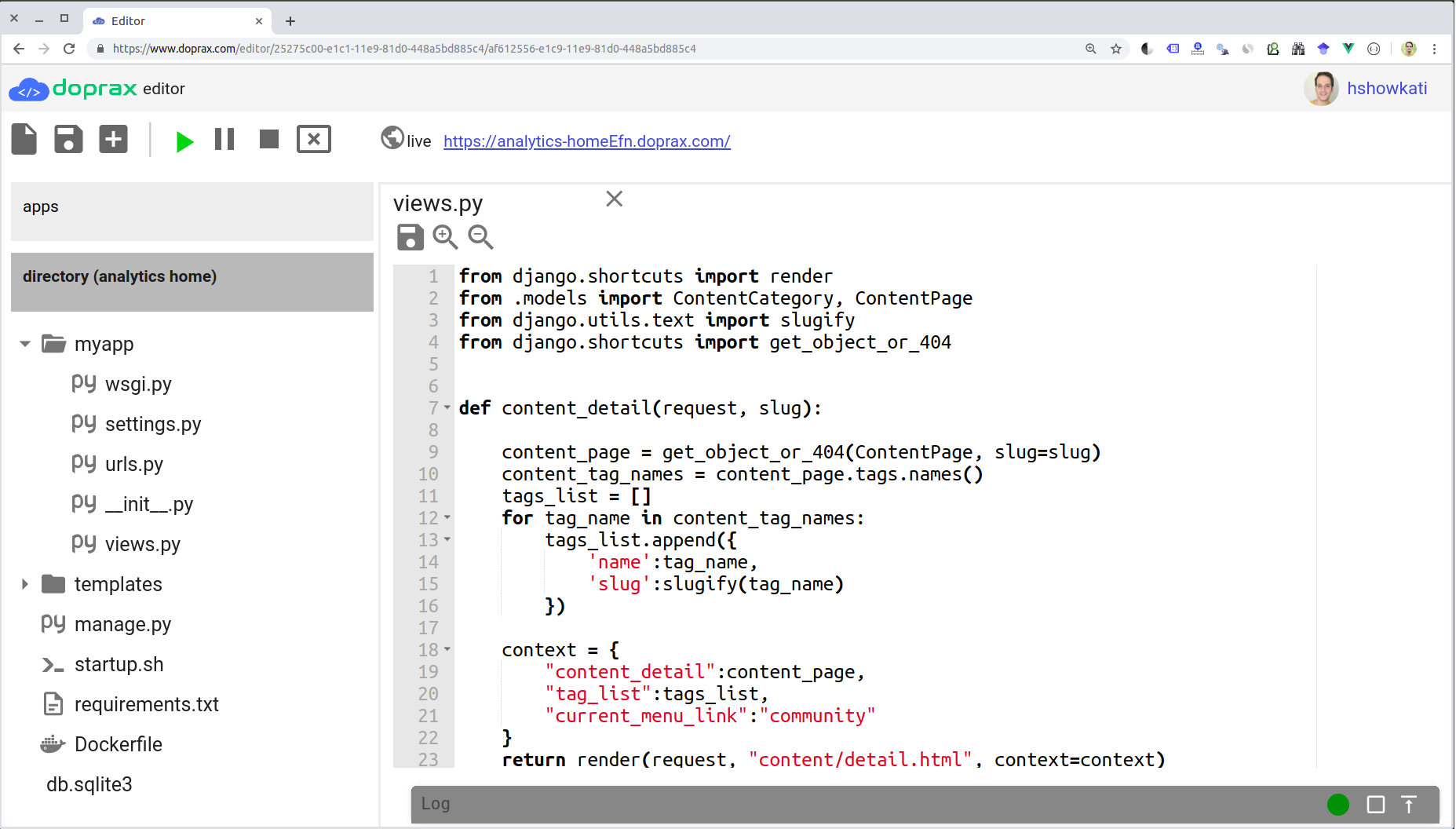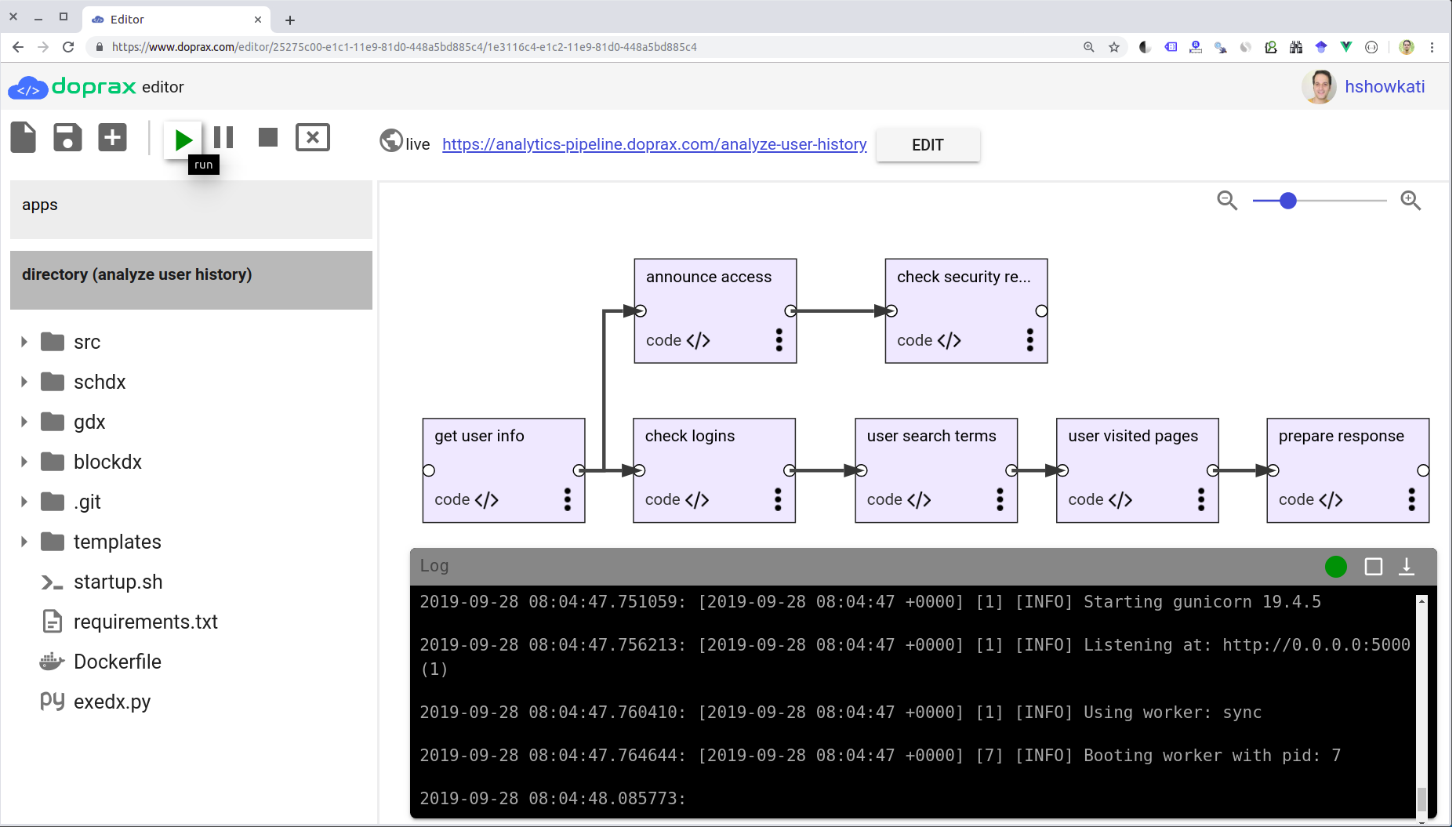 Auto-managed infrastructure
In doprax, all the software and packages needed for development, deployment and operation are installed, configured and managed by the platform automatically. This will save precious developer time and creative energy and at the same time results in less error and APIs with higher degree of reliability and security. Use prebuilt images of popular softwares and services with a single click. Add services to your projects and make them available to your APIs.