Develop and Deploy Fast
Doprax is a platform for developers to create and deploy APIs and services super fast.
How to Create and Deploy an API

in less than 1 minute?
I.

Sign up and get a your free cloud with:
5 GB cloud disk
1 GB cloud RAM
Unlimited bandwidth
Fully managed Cloud Docker Computation
II.

Create your API in doprax editor

Use open source library of premade code components, or create your own using Python.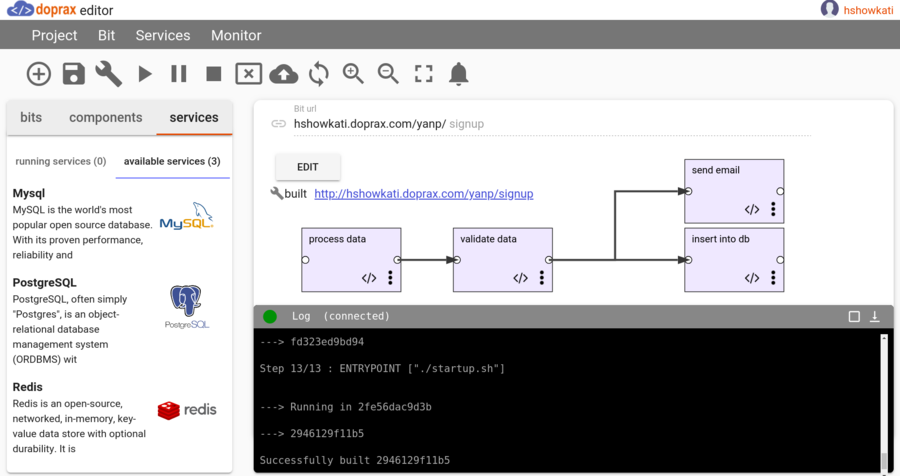 III.

Enjoy seamless deployment

Deoploy the API with a single click. Doprax manages both development and production environments. This will let you focus on innovation and creativity
Cut the development time
For a developer, time is everything. But each day developers have to spend a lot of time to reinvent the wheel and doing mindless jobs.
One Click Services
Use prebuilt images of popular softwares and services with a single click. Add services to your projects and make them available to your APIs.