Built-in online editor
If you want to check out your source code or quickly edit something (like hot-fixing a bug!) you can use doprax online editor. It is a simple interface to quickly edit files create files and folders. To edit source code to the main sub-section and click on the Edit source code button.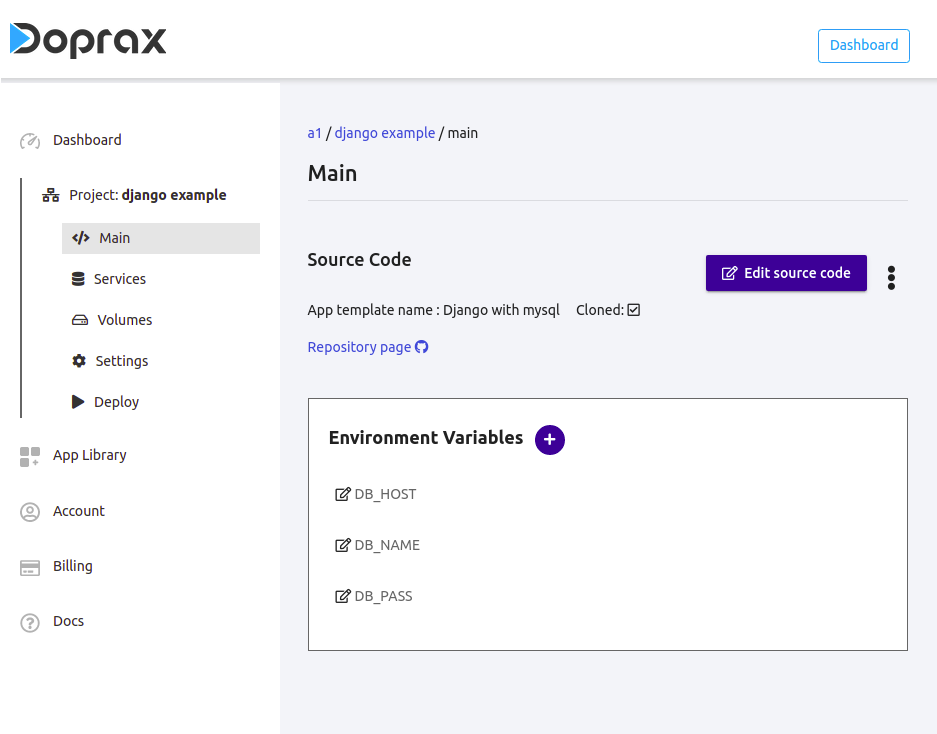 Then the editor window will appear on the screen. If you already have a source code you can find your code and directory structure there. By clicking on any file name it will be opened in the right section of the editor. You can also create files and folders and upload files to this directory. Don't forget to save your changes to your files when you edit them!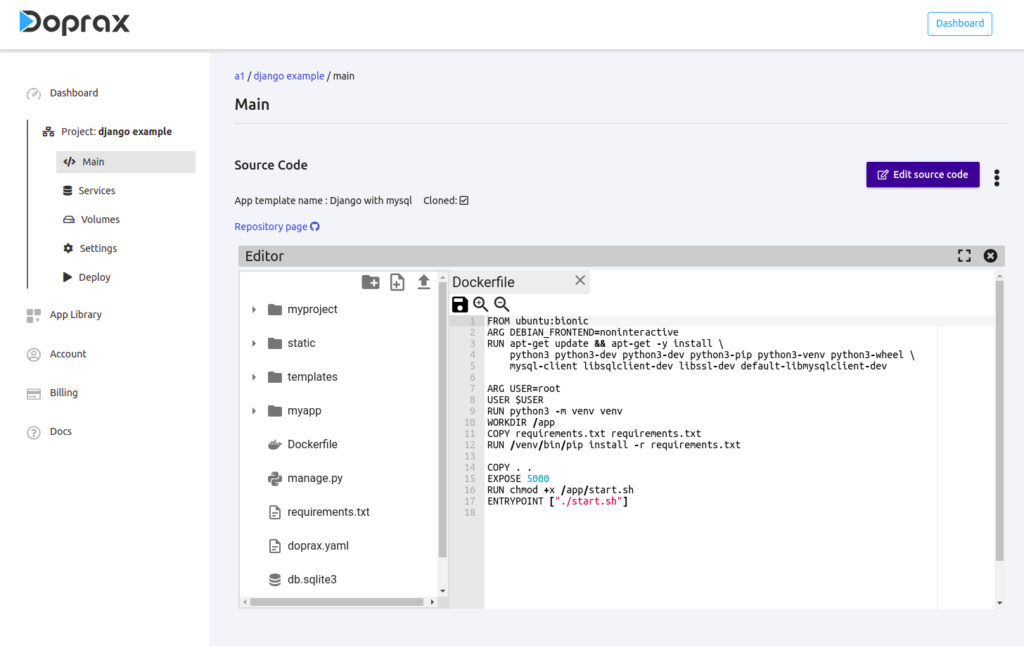 Please do tell us, did you find the content above helpful?
Let us know if you liked the post. That's the only way we can improve.