Host your webapps in one minute
build, deploy, and scale apps easily using doprax app engine, a fully-managed solution. We will manage the infrastructure, app runtimes, and dependencies, so that in just a few clicks you can push code to production.
Python

Ruby
PHP
Go
Node JS
Java
How it works?
Import your source code from GitHub, Gitlab, Bitbucket
Add services with one click and zero config (Mysql, Redis, Elasticsearch, Nginx, ...)
Add your custom domain
One-click deploy
Deploy your code simply and securely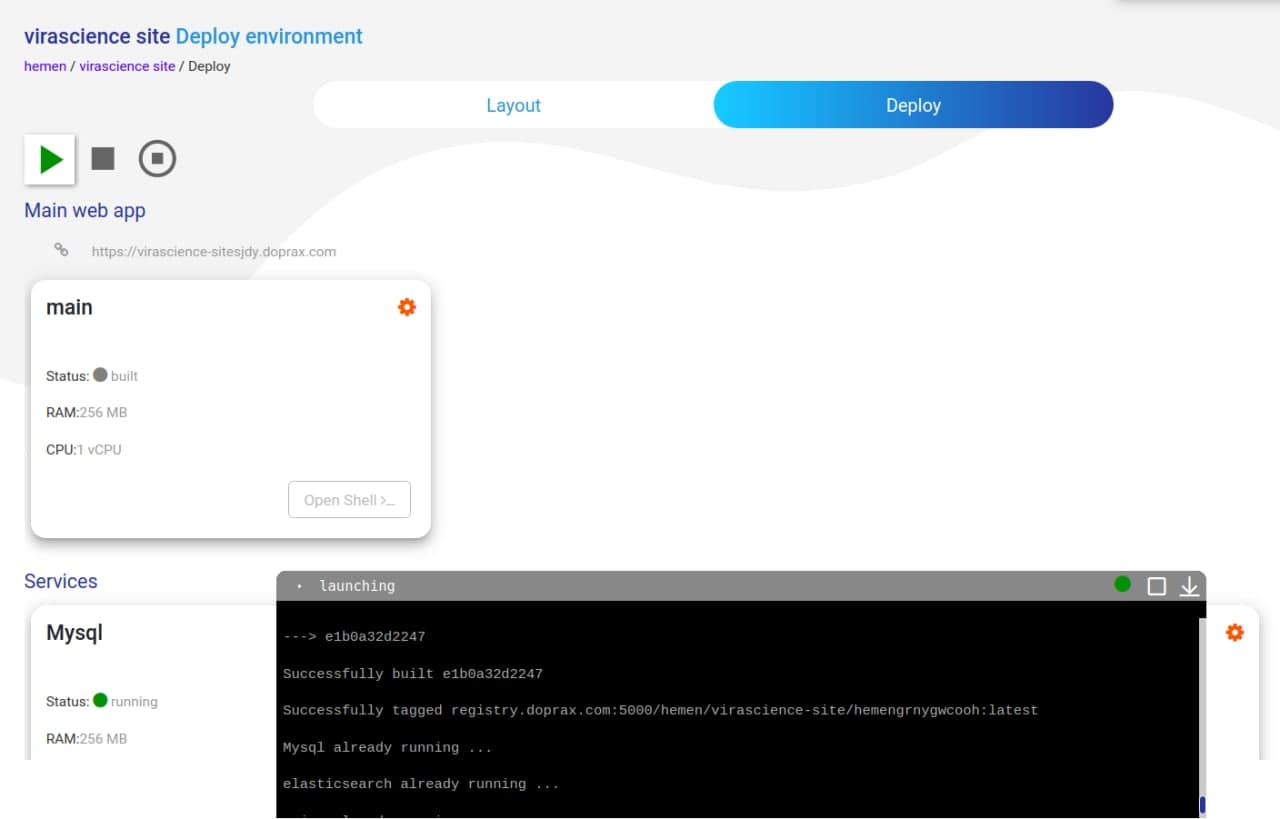 Deploy your app only using a browser
Use simple and intuitive interface to build, deploy and manage apps.
Managed services
Add services like Mysql and redis with a one click. The rest is managed by doprax app engine
Managed SSL
We create, manage and renew your SSL certificates to keep your app secure
Highly customizable
Every aspect of the app build and deployment is customizable to give you maximum flexibility
What can you build on doprax app engine?
Web Apps
Create web apps using popular languages and frameworks like Django, Ruby on Rails and Node.js
APIs
Create backend APIs for your clients (Android, IOS, React, Vue.js,...)
Static Sites
Build and Deploy your static websites that are secure, fast and scalable.
Zero DevOps
Deploying an app is as simple as pushing a button. The rest is done by the app engine
Your team can focus on developing the app and not be bugged down with deplopyment
Under the hood doprax app engine works with ducker containers on kubernets cluster so you can be sure that you're running your precious on a state of the art infrastructure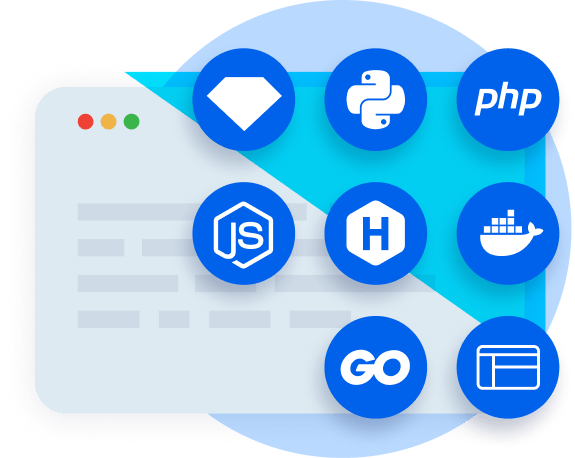 Simple pricing
{@ product.title @}
{@ product.description @}
{@ product.monthly_price_dkk @} DKK/month